Promotion
July 2, 2022
2022-07-09 9:47
Promotion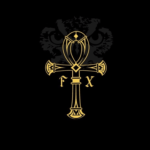 ANKHFX Bootcamp 2.0 + Lifetime Institute Access
Prepare to unlearn everything you "think" you know about the markets, and unleash your full potential by by witnessing a master that understands the manipulation all financial markets undergo.
Learn The Art Of Trading Gold  Through Our Expert as for an hour you are guided though the charts the way a real trader looks at them. Use Price Action To Determine The Price Moves And Also Learn How To Read The Markets From A Macro Level Down To A Minute Candlestick Level.
You will get a taste of how you can become the elite 1%. 
Bootcamp 2.0
+
Lifetime Institute Access
ONE TIME ONLY PROMOTION
Life time Institute access

Access to the exclusive ANKHFX discord community
1 year institute access

Normal fee
Access to the exclusive ANKHFX discord community